Superior Countertops Beyond Your Expectation
Custom Touch Granite fabricates and installs custom countertops to fit your home or office. Founded in 2005, the craftsmen at Custom Touch Granite guarantee customer satisfaction and commit to providing you with a high-quality finished product. We do not stock any of these products, but we DO have access to order them at wholesale pricing to match most retail prices.
Take the next step and contact us.
The fastest, most capable precision cutting system in the industry.
As a kitchen designer, I have been working with Custom Touch Granite for a few years now, they are my go to for everything that is "stone" related in my projects!
Our high end projects require a lot of attention to details and always involve extravagant designs and exotic materials and after completing hundreds of projects together I can safely say that their professionalism, attention to details, workmanship and customer service overall are exceptional!
I never make those guys' jobs easy and we always come up with beautiful kitchens in the end!
Thank you Custom Touch team for your continuous support!
~ Leicht Seattle
Our reputation is unmatched anywhere
WE STRIVE FOR CUSTOMERS SATISFACTION

I hired Custom Touch to fabricate and install my brand new quartz countertops in my kitchen. I was pleased with the excellent service Travis and the whole team provided. They have many years of experience in this field which I found to be an asset when discussing my kitchen.

Exceeded my wife's and my expectations by a long shot. They were extremely patient with our number of minor changes here and there, as well as delays caused by the outfit we ordered our sink from. We have a 100-year-old bungalow and were installing over existing cabinets that dated to the 40s.

I would highly recommend Travis.At custom touch granite he takes great care & pride in his work! And listens!
Leave A Review OnAngies List
Leave A Review On facebook
2016 Super Service Award!
We have the best brands & colors!
At Custom Touch Granite, we believe the customer should have the best possible experience selecting a new stone for their home.
We offer unique attention and faster delivery and hold the customers' needs in high regard.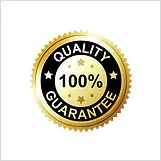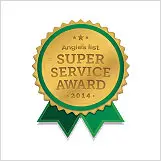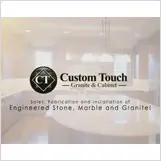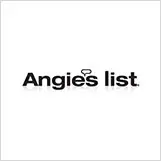 We offer a variety of finishes to suit your design needs and ensure that your countertops will last the test of time with no need for other materials like sealants or wax to keep them in top shape.
Our polished finish is great for highlighting the natural patterns in the surface of the materials used and for creating an open, ambient-lit space due to its reflective and smooth nature. If you're looking for a low-maintenance yet elegant surface finish, this is the one for you.

Our other finishes may require more maintenance and cleaning due to the porous, naturally exposed surface texture. While still easy to clean, they may take more effort than our polished surface finish options.

We offer both standard and jumbo quartz slab sizes to optimize coverage and minimize the number of seems throughout the project.
Standard
Width 144cm
Height 305cm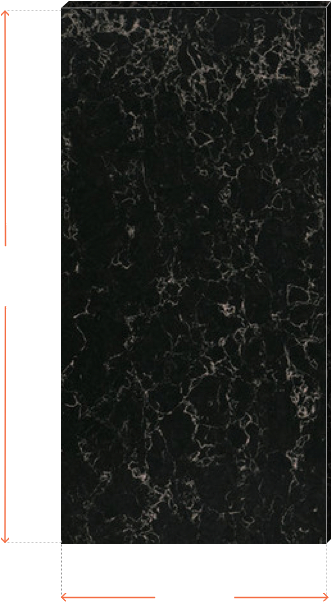 Jumbo
Width 164cm
Height 334cm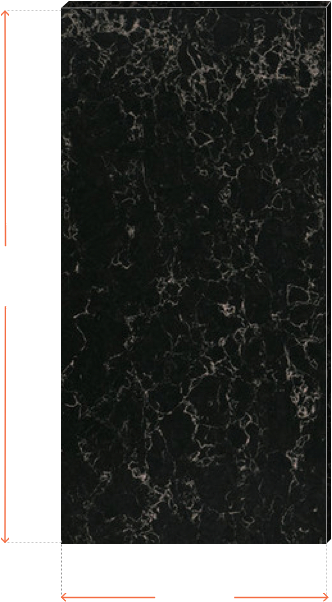 Standard
Width 56.69in
Height 120.07in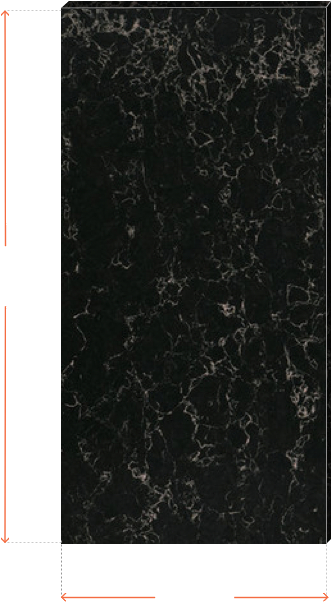 Jumbo
Width 64.56in
Height 131.49in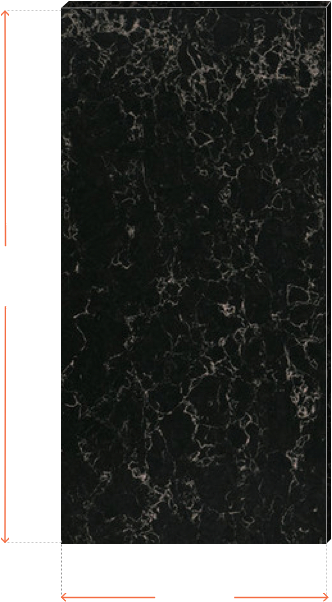 The thickness available for slabs can vary depending on color choice, but most standard slabs are offered in 3 different thicknesses, while most jumbo slabs are available in two thicknesses.
1.3 cm
(Only for Standard size)



Much like thickness, the Slab weight will vary depending on material, thickness, and size. See below for a general weight guideline.
| | | | |
| --- | --- | --- | --- |
| 1.3 cm | 100-150 kg | - | - |
| 2 cm | 90-210 kg | 200-300 kg | 50-60 kg |
| 3 cm | 100-300 kg | 200-300 kg | 66-70 kg |
| | | | |
| --- | --- | --- | --- |
| 1.3 cm | 100-150 lb | - | - |
| 2 cm | 90-210 lb | 200-300 lb | 50-60 lb |
| 3 cm | 100-300 lb | 200-300 lb | 66-70 lb |

The finished edge can make a large difference in the overall feel and look of a project. You can select from our many edge options to create the perfect design fit for your aesthetic and function. Each edge profile offers a different finishing touch to complete and enhance your surface and overall design.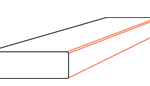 Eased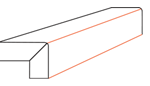 Miter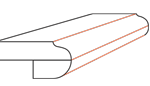 Ogee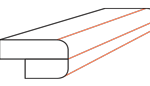 Double Radius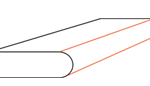 Full Bullnose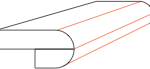 Double Bullnose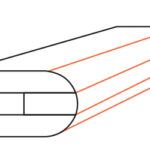 Triple Laminated Bullnose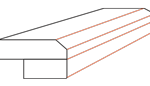 Bevel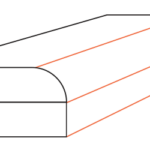 Pencil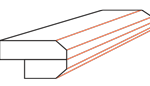 Double Bevel